Yangzhou is known all over the world for its fried rice, but the city in East China's Jiangsu province is starting to become famous for another product of its 2,000-year-old history: its distinctive gardens.

Yangzhou gardens hit the headlines on Oct 28 when the groundbreaking ceremony for a new China Garden took place at the US National Arboretum in Washington, DC, less than three miles from Capitol Hill.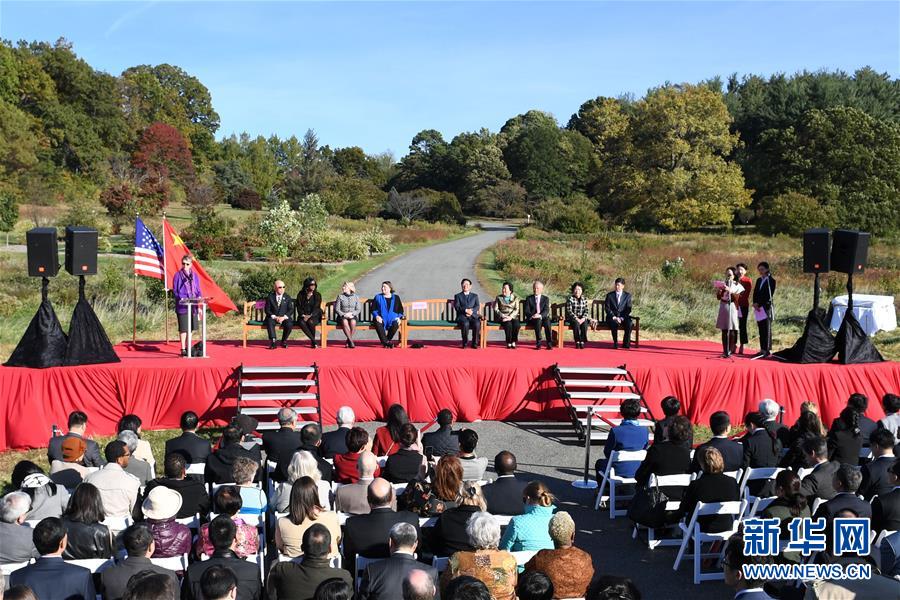 Officials from China and the US attend a groundbreaking ceremony for the China Garden on Oct 28 inside the US National Arboretum in Washington, less than 3 miles from Capitol Hill. [Photo/news.cn]
The 12-acre China Garden, set to be the largest of its kind in North America, is a joint project by the US Department of Agriculture and China's State Forestry Administration, started as early as October 2004 when the two governments signed a memorandum of understanding for the project.
The China Garden in the heart of the National Arboretum will incorporate elements from the most famous gardens in China, including the Mountain House of Sliced Stone, Boat Hall, Geyuan Garden, Five-Pavilion Bridge and White Pagoda in Yangzhou, and Fish Viewing at Flower Harbor in Hangzhou's West Lake.
Yangzhou gardens developed their unique style through the influence of the Yangzhou School of Painting. Artists sought to create gardens that embodied the concerns with emptiness and reality, and the relationship between time and space explored in traditional Yangzhou painting.
The Yangzhou style of garden has become increasingly prominent around the world since the 1980s, and the city has also been selected to host the 2021 World Horticultural Exposition.
To date, more than 40 Yangzhou styled gardens have been built at home and abroad. Here are some of the most famous ones: